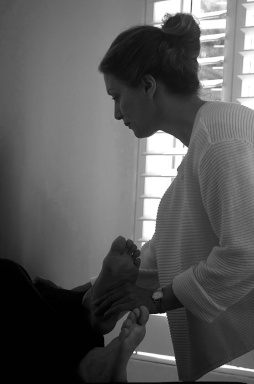 Denise studied classical ballet and contemporary dance, graduating with a Dip. Ballet from UCT School of Dance in 1989.

Between 1990 and 2000 she acquired extensive experience as an instructor in the fitness industry. From 1992 to 2000 she danced for
Classic Moves Company for Dance and Fitness Professionals
(run by Claudia Moni).

In 1997 Denise began training as a Pilates instructor with Andre Oelofse (Body Technology). The following year she received her Pilates Certification in the full Pilates method and taught for Body Technology between 1998 and 2001. While with Body Technology, she was privileged to train with world-renowned Pilates teacher and practitioner, Rael Isacowitz (B.A.S.I.).

In 2001 Denise founded Move Pilates Studio, working alongside the highly respected South African physiotherapist, Bruce McGoughlin. During this time, and for the next several years, she was also the resident Pilates instructor for the UCT School of Dance.

In 2002 she co-authored and hosted a Pilates teacher-training course with Renee Watson. Denise continues to further her Pilates studies, attending various international seminars and workshops.