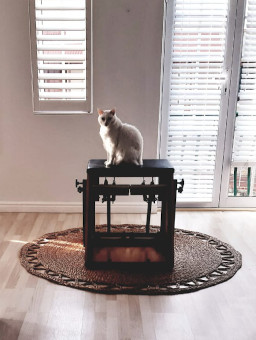 The studio is housed in "Stream Cottage" inside Constantia Mist wine farm.
Parking
The farm has secure, private parking and full-time security.
Equipment
The studio offers private classes on the Pilates equipment - cadillac, reformer, wunda chair - and small group mat classes enjoy a variety of accessories such as the swiss ball, disco plates and therabands, etc.

Payment terms
All accounts to be settled monthly (excluding in-advance payment discount options).
Cancellations
Classes that are late-cancelled (less than 24 hours notice) are charged in full.